Is it Still a Seller's Market?
Is it Still a Seller's Market?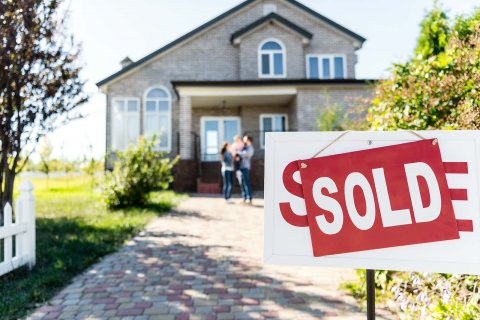 No one can argue 2021 was a Seller's Market. With the pandemic contributing to high home demand and low inventory, bidding wars were an all-to-common occurrence. The good news for 2022 buyers is experts are predicting a better, more normalized market. The bad news…the market's still going to favor the sellers.
2022 Predictions: To Buy or Not to Buy?
Predictions point to interest rates rising in 2022, so for those who are depending on that low-rate you probably should buy earlier rather than later. They also say prices and demand will cool off slightly compared to last year, so no time may be better than the present if you're looking to purchase that starter family house or simply wanting to change to a new space (as long as you'll be content with calling it home for the next 5-10 years.)
Either Way, Lawyer Up- Here's Why?
No matter what you decide, to buy or not, a Real Estate Lawyer is a requirement in some states, and in others, it can give you the edge making you more prepared than your competition and smarter than the sellers. Here's what a real estate lawyer could do for you:
Guide you with an experienced view through all aspects of the home purchase process and represent your interest personally;

 

Review and draft purchase contracts, while negotiating terms (closing timing, inspection repairs, title issues, and title insurance);

 

Review all those long and detailed closing documents, so you know without a doubt what you are signing; and,

 

Represent you in more complex buying scenarios (a home that is part of an estate sale, short sale, auction, or purchase from a bank; out of state home; divorce settlement home; home that was owned by a family member; home with major property or structural issues; home with major financial issues/ liens)
Simply put, if you live in a state where attorneys play an essential role in the sale, you have no choice, but, if your future home is in a state where one is not required, it may still be worth hiring one, especially if that lawyer's time is free to you.
LegalEASE's Legal Plans offer Paid-In-Full coverage for home buyers and sellers, so you can get those valuable insights and protection from an experienced real estate attorney without having to pay your arm and leg to do so.
LegalEASE, A Legal Access Company
5151 San Felipe, Suite 2300
Houston, TX 77056
713-785-7400 or 1-800-562-2929