LegalEASE Attorneys Help with Tax Audits
LegalEASE Attorneys Help with Tax Audits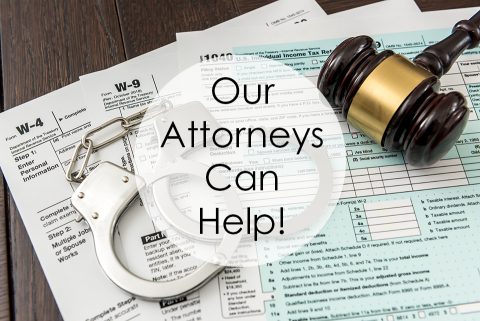 It's April and that means taxes are due soon. However, for 2021, the IRS made an announcement that the federal income tax filing due date for individuals for the 2020 tax year was extended from April 15, 2021 to May 17, 2021. That means there is one more month to prepare your taxes in time or risk the IRS setting penalties on your hard-earned money.
If you have not been filing your taxes, or have not been reporting all your income, the audit could be a problem and you could be accused of a crime like tax evasion or fraud. In those cases, having a legal expert on your side will do a lot more than provide peace of mind, it could keep you out of jail.
A quick google search will show you the average cost of a tax attorney for 2021 is anywhere from $450 - $900/hour. This could be a significant cost especially depending on the length of trial. COVID-19 has delayed our court systems and has pushed back all cases at least 6 months to a year. This means legal fees pile up with individuals fighting longer and harder for their day in court.
In many cases, LegalEASE offers members Tax Audit coverage that includes the services of an experienced attorney during a personal tax audit process required by federal and state tax authorities and covers negotiations relating to it. While there are different versions of this coverage in plans, Members can often save thousands of dollars by having an attorney who is familiar with the tax audit procedure and will fight to keep you out of jail and in good standing with the IRS.
With LegalEASE, our legal benefits save our Members money and time by connecting you to the right attorney for your specific legal matter, and providing paid-in-full coverage for attorneys' fees on most personal legal matters. Let our Advocates do the work of finding an attorney for you so that you can spend your time on other important matters.