Medical Insurance May Not Be Enough to Protect Employees
Medical Insurance May Not Be Enough to Protect Employees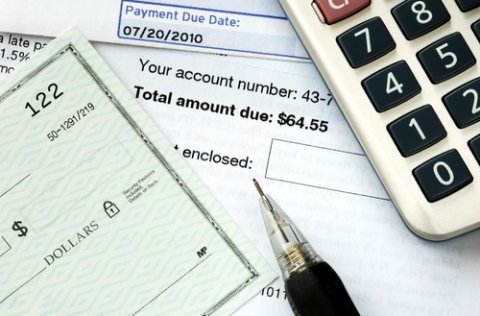 Do All Financial Wellness Programs Offer the Solutions Employees Need? 
Financial wellness programs are the hot topic for HR and benefits managers right now. Companies are scrambling to add tools, resources, coaching, and programs to help employees understand financial wellness and strategies to achieve financial security. Companies have realized that more resources can help employees spend less time worried, anxious, frustrated and depressed over what may appear as endless debt or the inability to make enough money to obtain the things they need in life. A second realization is that productivity suffers when employees are not concentrating and turnover results when employees cannot get the help they need.
But, what if, right in the middle of this vigorous awareness of the need for financial wellness, the intensive search for the programs that can create employee well-being is not focused on one integral component of employee financial problems? Can some of the best of American HR and benefits resources be missing an essential ingredient in their enthusiasm to implement some type of helpful financial program for their employees?
Headlines like these have recently occupied much online news space:
Medical insurance may not be enough to protect employees against medical debt
Even with insurance, out-of-pocket costs are overwhelming for millions
Medical debt significantly adds to employees' total debt burden, and many people with health insurance still go into debt over high medical bills
Employees' children abusing opioids at record levels causing massive financial problems for employee
Contested Divorces are creating a debt-laden financial future for single moms
Domestic abuse at employee homes is at record levels
Foreclosures still abound years after the recession
Bullying among children causing increased employee absenteeism to handle school discipline
Employees face monumental nursing home decisions for their parent
Children under 10 increasingly facing sexual abuse charges, drawing employee parents into school administrative proceedings
College children drinking proliferates causing campus police departments to arrest students at record levels
Grandparent adoptions skyrocket where employee drug issues mandate child custody changes
Family fraud wiping out bank accounts at record levels for employees
Clearly, employee financial well-being is not okay in many quarters. And just as clearly, the new focus on financial wellness programs is missing at least one key component in understanding the financial problems employees suffer – causation.
What is causing employee financial issues? What is happening to employees that is landing them deep in debt with almost no hope of climbing out of the hole? Clearly, not one of the problems listed is related to the problem that employees are spending too much each month and not saving enough. Without diving into the cause of the problem in each of these and hundreds more similar situations, one could easily jump to the conclusion that employees spent too much money they did not have. But, is that really what caused the financial problem in each of those examples? Would counseling about having a family budget and sticking to it have solved any one of these problems we cited?
Absolutely not.
Each of these problems have one common thread – each problem listed is unexpected, catastrophic and legal-related in nature. Counseling about credit card debt would not have helped to anticipate or to solve any of these problems.
Next time we will look at some of these problems to see exactly how they arise for employees and how large they can become, without warning, in many cases. Stay tuned...
By: Robert L. Heston, Jr., 2019