When Expecting - Consider Your Legal To-Do List
When Expecting - Consider Your Legal To-Do List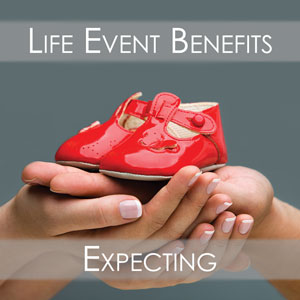 When expecting your first child or if you have a newborn, you may want to consider writing or updating your will. It may seem a little far-fetched and no one wants to think about it, but what would happen to your little one if there is no plan in place? Who will care for your child if anything were to happen to you and your partner? It's not the most comfortable thing to think about, but better safe than sorry. "For parents, making a will is the single most important thing you can do to make sure your child is cared for by people you would choose if anything should happen to you.1" Your will allows you to designate a person to be the guardian for your child and/or manage your money for your child until they reach 18. "A will is much more than a means of distributing your property when you're gone – especially if you have kids."2
According to AARP, 60 % of Americans lack wills because they are too busy and haven't gotten to it or don't think they have valuable or enough property to pass on3. Contrary to popular belief, this is not what a will is all about, especially if you are a parent.
Learn More
About the legal matters and benefits that can be useful while expecting.
About all of the benefits of a legal insurance plan or contact us.
Footnotes
"Why every parent needs a will," baby center. EXPERT ADVICE, https://www.babycenter.com/0_why-every-parent-needs-a-will_353.bc#articlesection1
Id.
"Haven't Done A Will Yet?," AARP, https://www.aarp.org/money/investing/info-2017/half-of-adults-do-not-have-wills.html.
Disclaimer
© 2018 Legal Access Plans, L.L.C. All rights reserved. Legal Access, LegalEASE and the circle mark are marks of Legal Access Plans. Content is property of or licensed to Legal Access Plans, L.L.C. Content on this site is for general information purposes, should not be relied upon as legal advice, does not constitute a contract or an attorney-client relationship.