Robert L. Heston, Jr. - President and Chief Executive Officer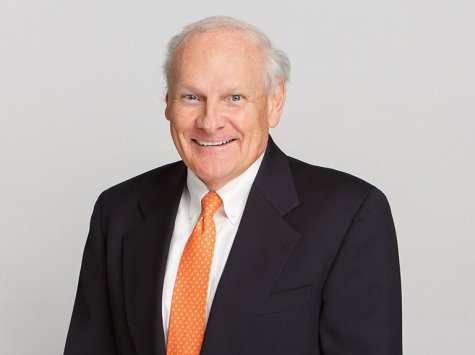 Robert L. Heston, Jr. - President and Chief Executive Officer
Robert L. Heston, Jr., President and CEO of the Legal Access Companies, believes in challenging the status quo in providing legal benefits to employees in the Voluntary Benefits market. Using lawyers has always been difficult for middle income Americans. Revolutionizing how employees interact with, and understand, lawyers and the American Legal System, has been Mr. Heston's passion in his 38-year term with Legal Access.
Mr. Heston assumed responsibility for the Legal Access Companies in 1983 and has built a series of companies into one of the largest legal plan employee benefits companies in the U.S. He has been a pioneer on many fronts of the industry, including completely changing the access infrastructure for employees to connect with Network Attorneys in the Plan. This proprietary network management infrastructure has completely changed the direct access connectivity to Network Lawyers resulting in a system that analyzes the compatibility of the attorney and lawyer based on a unique assessment of choices and preferences espoused by the client before they select their Network Attorney.
Mr. Heston has also been responsible for innovation on all levels of law firm network development and for establishing a revolutionary Network Lawyer provider model that Legal Access utilizes to exceed customer service and quality assurance at all service levels in its legal plans. Worldwide, client-driven service excellence and integrated legal plan service delivery strategies are the passion of everyone who works at the Legal Access Companies.
Mr. Heston graduated from Rutgers College in 1978 and the University of Dayton School of Law (having finished his third year of law school at Loyola of Los Angeles Law School) in 1981. Mr. Heston was a published member of the Law Review of both law schools. He is an attorney licensed to practice law in Texas and California and has almost four (4) decades of experience in legal plan and law firm management and client representation. He has been admitted to the Supreme Courts of the States of Texas and California and to the United States District Court for the Southern District of Texas and the Central District of California. He is a member of the American Prepaid Legal Services Institute and a Member of the Law Practice Management Section of the American Bar Association. Throughout his career he has been a speaker to both attorney and insurance producer audiences advocating the benefits of quality in legal plans.
Mr. Heston is passionate about what he does, whether it is serving on various law practice committees of the American Bar Association or speaking to both attorneys and insurance producer audiences advocating the benefits of achieving quality in employee legal plan benefits. As an advocate for the American employee's right to quality legal services, he has authored numerous articles on the so-called science of compatibility between lawyers and clients, understanding legal plan shortcomings and how to increase access to lawyers. Two of Mr. Heston's most recent white papers are "What is Involved in the Work of Finding an Attorney," and "Diversity and Inclusion: Why BIPOC Employees May Not be Accumulating Wealth and Protecting Their Families." These are in addition to many white papers written by Mr. Heston, which can be found at RobertHeston.com.
Mr. Heston has a keen interest in coaching youth in basketball, baseball, softball, and soccer. Starting with coaching his children for 33 seasons, he moved in establishing and coaching a group of gang affected youth in a volunteer organization called Houston: reVision. He serves on the board of Houston reVision, and is active in various leadership roles in his church. He is in the process of editing and publishing two books.