Family Legal Protection Plan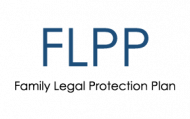 Family Legal Protection Plan
The Family Legal Protection Plan offers exclusive access benefits. These Include discounts, flat rates and covered services for common legal needs experienced by employee members. Identity Theft Prevention & Recovery, Financial Counseling, Budgeting, and Financial Planning benefits are all included with this plan.
The Family Legal Protection Plan is designed with complete family protection in mind. When an employee enrolls in the Family Legal Protection Plan, free coverage is extended to the spouse and all children up to age 23. Specific benefits, including Estate Planning are extended to the employee's parents and spouse's parents. 
Included Free Legal Benefits:
Unlimited number of Initial 30-minute Consultations by phone or in person.
Simple Will or Living Will prepared for eligible family members, one per plan year.
Document Review for many types of legal documents.
Dispute Resolution to attempt to resolve legal disputes, such as a simple contractor dispute.
Guaranteed Reduced Rates – Members receive a 25% discount on Plan Attorney's hourly rates when legal representation is needed.
Small Claims Court Preparation – Consultation at no additional cost by phone with attorney to help "coach" members on small claims lawsuits.
Exclusive Flat Fee Services:
+ Traffic Tickets - $89.00                             + Bankruptcy Chapter 7 - $750.00                              + Name Change - $155.00

+ Will with Minor Trust - $170.00                + Non-Support (Spouse/Child) - $239.00                    + Divorce (Simple) - $210.00

+ Corporation (Regular) - $239.00             + Non-Commercial Real Estate - $175.00
*There may be additional fees such as court costs or filing fees.
If and when a legal issue arises for a Family Legal Protection Plan member, Legal Access Plans takes immediate action to match the right attorney for the member's specific legal matter.  Legal Access Plans has implemented a process and the technology to greatly reduce the high costs and lost time when a legal matter arises.  Legal matters can be stressful and Legal Access Plans is there to help every step of the way.   
*This benefit summary is intended only to highlight benefits and should not be relied upon to fully determine coverage.  More complete descriptions of benefits and the terms under which they are provided are received upon enrolling in the plan.