LegalGUARD Legal Plan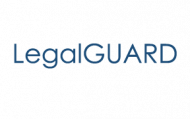 The LegalGUARD Plan is a unique and flexible insurance product, protecting employees against the high cost of legal fees. Our Plan provides the convenience of using either in-network or out-of-network attorneys and is customized according to the needs of each specific company.
Contact Us | Request A Proposal   Need more than your average legal plan…ask us about adding on Identity Theft Prevention & Recovery, Financial Counseling, Budgeting, Financial Planning, Elder-Care Protection, Engagement Package, or our newest DE&I program services.
 A LegalGUARD plan offers a wide range of fully covered and/or partially covered benefits, including:
Home and Residential (Buying, selling, vacation home, refinance, foreclosure, landlord/tenant, etc.)
Financial and Consumer (Debts, credit, collections, contracts, etc.)
Auto and Traffic (Moving violations, tickets, license suspension, etc.)
Family (Divorce, adoption, child support, child custody, domestic violence protection, etc.)
Estate planning and wills (Will, living will, power of attorney)
DE&I (Domestic partnership, Egg/Sperm/Embryo donation, Gender Identifier, Veterans, Immigration, etc.)
Elder Law Matters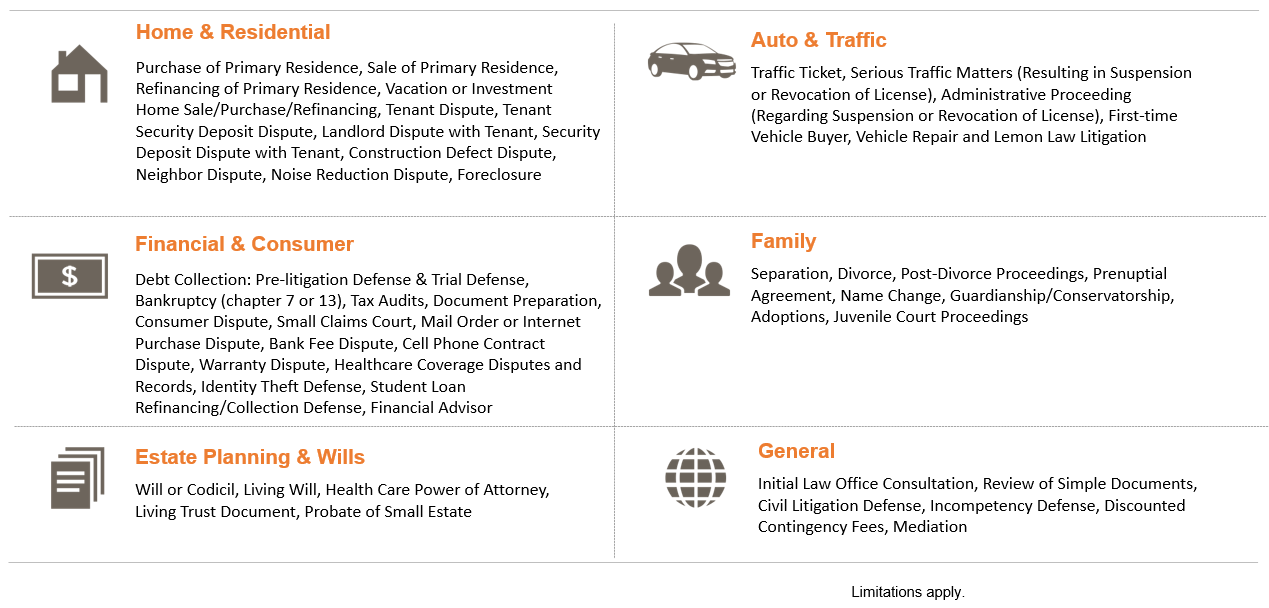 *This legal plan may not be regulated as insurance in some states.
Products available in all states. Underwritten by Virginia Surety Company and affiliated companies in all states except HI, ID, KS, NH, NC, OH, SC, TX, and WY, where underwriting is not required. Identity Theft Prevention & Recovery, Financial Counseling, Budgeting, and Financial Planning benefits, among other products can be packaged with this plan.  Plans can be customized for individual employers or groups. Typically a voluntary payroll deduction benefit. Limitations and exclusions apply. Group legal plans are administered by Legal Access Plans, L.L.C, LegalEASE or The LegalEASE Group, Houston, Texas. Please contact Legal Access Plans or LegalEASE for complete details.
Optional: CSID Identity Theft Monitoring Package
Identity theft affects millions each year and is one of the fastest growing crimes in the country. Our Identity Theft Monitoring package offers employees the ability to shield themselves and their family from unexpected identity theft issues. Identity Monitoring offers additional resources to help protect personal identity and information, as well as services to help deal with identity theft in case it happens.
Our package includes:
Proactive Credit Monitoring- single/ tri-bureau credit reports, scores, and monitoring.
CyberAgent®- searches internet networks, chatrooms, websites, etc. to ensure your personal information is not being sold or traded.
Full-Service Identity Restoration- Member receives a certified id theft restoration specialist, use of a specialized limited power of attorney to work on your behalf, interactive dispute letters to creditors, agencies and bureaus, and interactive id theft affidavit.
Lost Wallet- Protection for credit cards, debit/ATM cards, checkbooks, driver's licenses, Social Security, passports, etc., and support from a restoration specialist in canceling and reissuing documents.
$1,000,000 Identity Theft Insurance- Reimbursement for certain ancillary expenses associated with restoring your identity should you become a victim.
Child Identity Monitoring- proactive monitoring of your child's identity, including CyberAgent, Social Security Number trace, and Full-Service Restoration services if compromised.